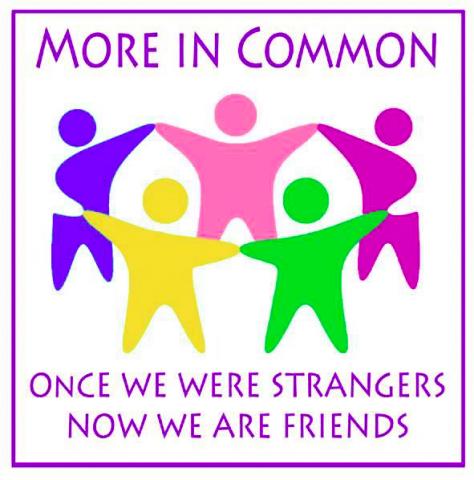 Join us in the Peace Garden for the 'Great Get Together' jacob's join picnic.
"We are supporting the Unity Festival because we want to highlight the positive aspects of diversity in Kendal".
"We are far more united and have far more in common with each other than that which divides us."  Jo Cox, MP.  More in Common Kendal actively works to promote ideas about our shared humanity and shared human rights
promote positive attitudes to diversity in Kendal and South Lakes area challenge attitudes of intolerance and prejudice, particularly around racism and nationalism support the settlement of refugees in the South Lakes area
More in Common Kendal is a small, informal and independent group of local people set up at the end of 2016.  For further details or to be added to our mailing list, please email moreincommonkendal@gmail.com.